Looking for a kitchen colour palette that will stand the test of time?  You really can't go past the timeless black and white monochrome look.  Often teamed with soft natural timbers, the appeal of a black and white kitchen never dies. It can be all about high contrast; purest black versus crisp white and warm rustic timbers to counterpoint sleek cabinet materials. Or tone it down with various shades from charcoal to the palest of greys. Either way, black and white can be used in a kitchen that's contemporary and sleek, vintage and rustic or transitional and bold.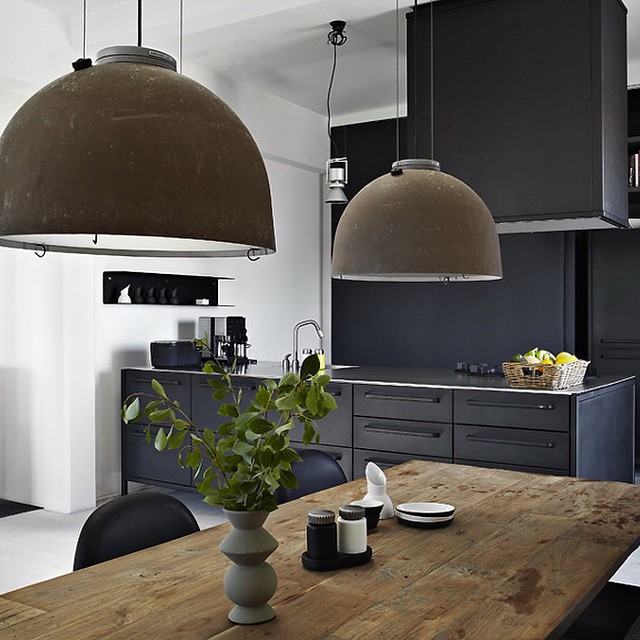 Image: via Pinterest
Don't go all out crazy with black cabinetry lining all the walls with just a splash of white though! Keep in mind the key design principle of balance.  To avoid your kitchen looking like a dark and depressing dungeon-like tomb, balance the amount and position of black and white cabinetry with splashback tiles, flooring and benchtops.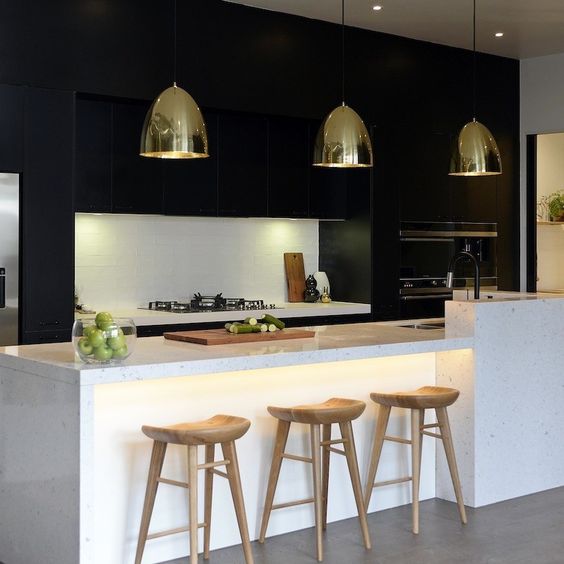 Image: Carlene and Michael, The Block Glasshouse 2014
In an open plan space, don't forget about what's going on in the adjacent rooms.  Consider the wall paint colour and furniture in the dining and living rooms. It really is all in the statement you want to make and the tone and feel you want to convey in the room.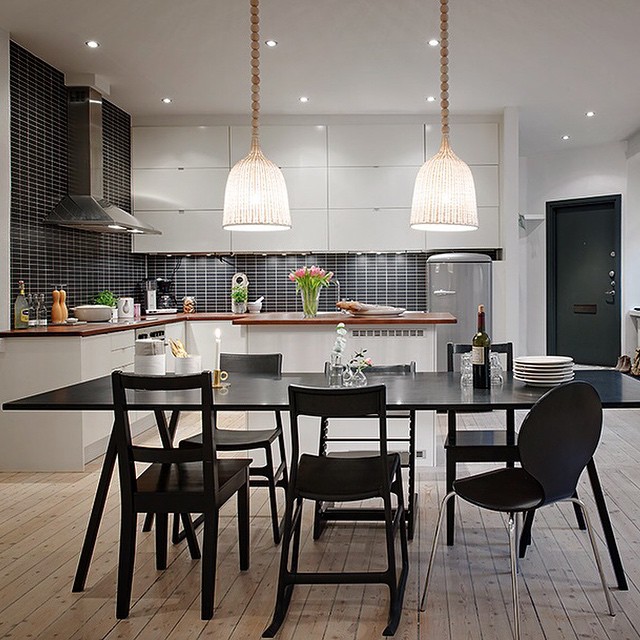 Image: via Pinterest
In a kitchen with black and white cabinets, the lighting is as important as the color choices. Think about where the light eminates from, whether it be artificial from LED downlights and pendants, or natural from windows and doors. Consider the lighting position and angle and how it will be reflected off white surfaces or absorbed by dark surfaces in the room.  You'll need to take into account the amount of windows and natural lighting already in the room and what additional lighting you'll need to achieve the desired effect.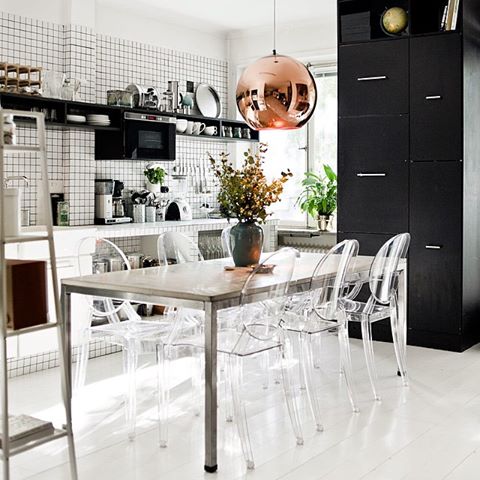 Image: via Pinterest
For black cabinetry, consider the texture of the cabinets themselves. A high gloss black finish will show smudges and fingerprints more easily than matt black, so this may be a good choice for easy maintenance.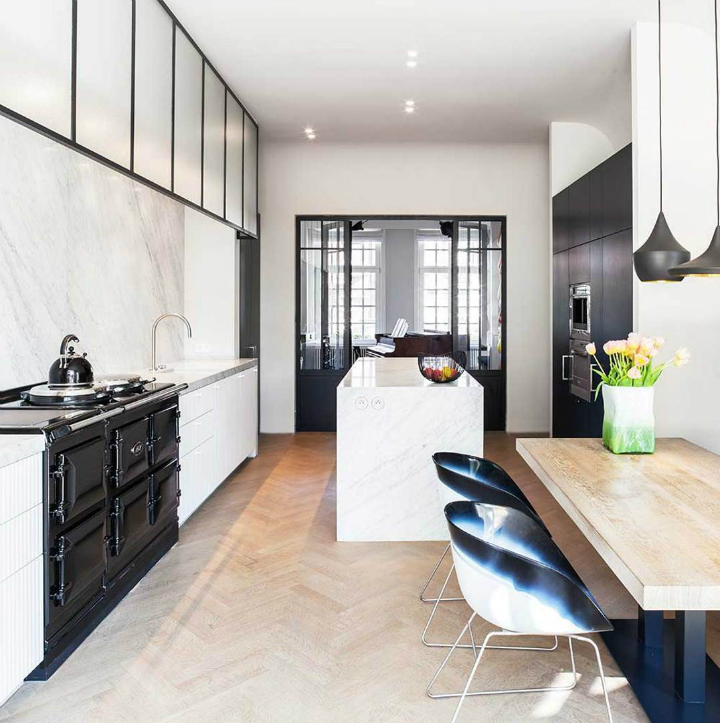 Image: Obumex Kitchens
Black and white kitchens don't have to monotonous and plain. Dress them up with splashes of colour with appliances, metallic feature pendants or potted greenery for that contemporary vibe.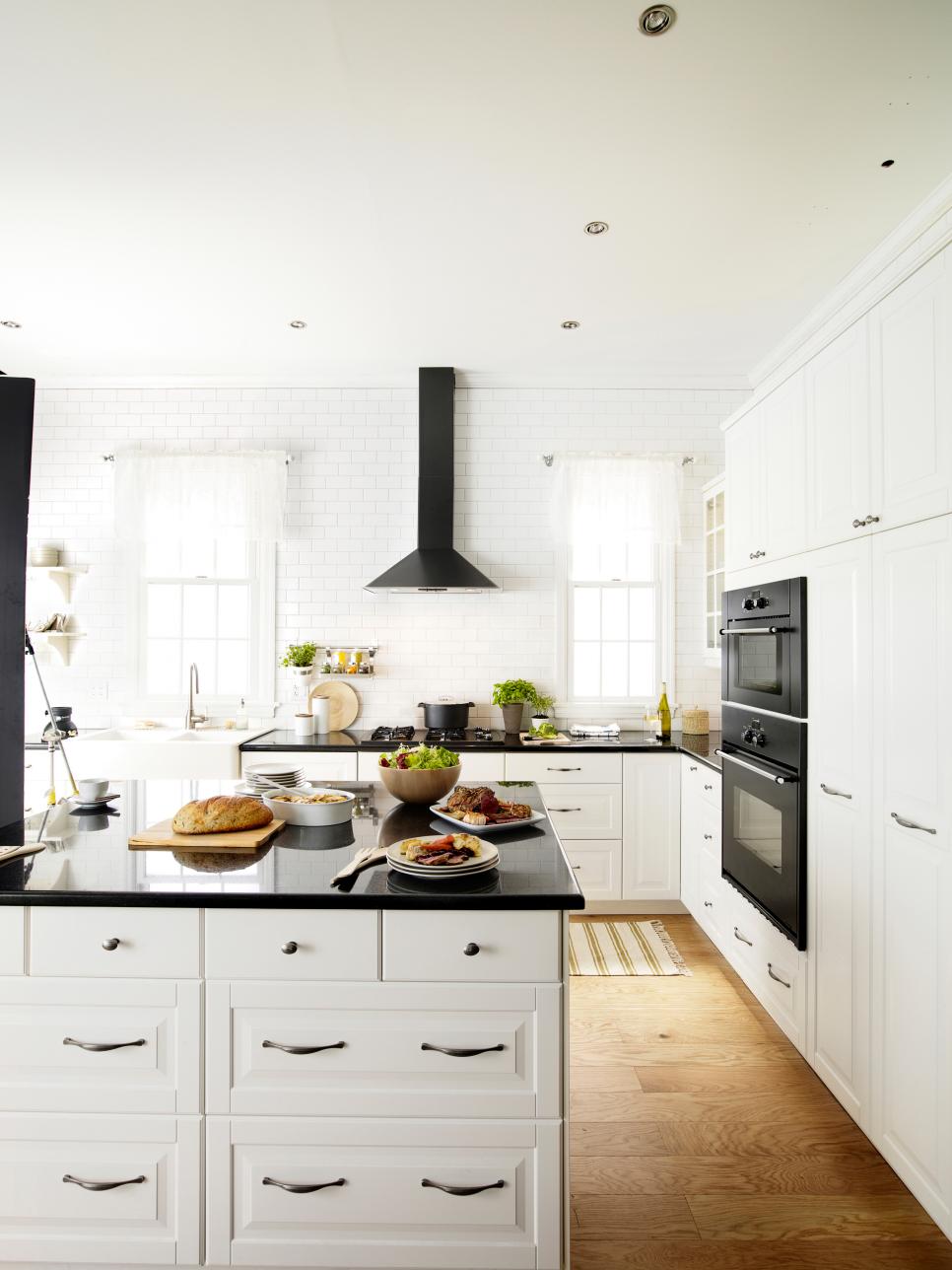 Image: IKEA
Whatever your style, black and white is simple, striking and inviting in a kitchen.  The perfect backdrop to allow your personality to shine through!
By Malia Lindeberg
Interior Designer – Bauer Constructions